Sheet metal shearing machine plate electric shear machine by Preda Machine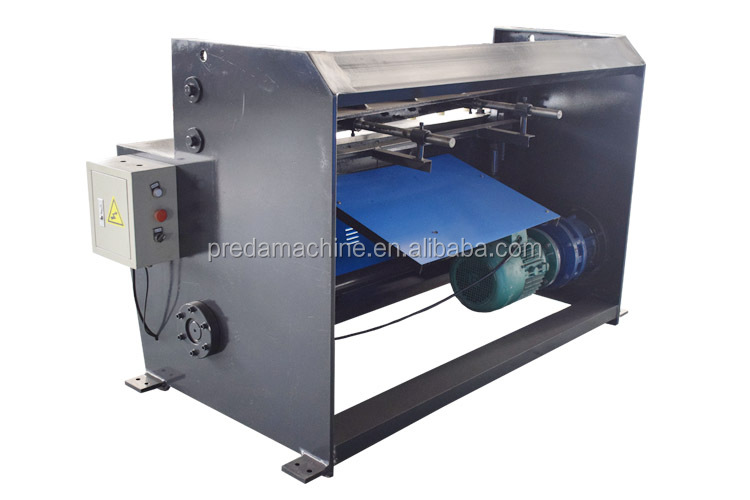 Product Description
Preda electric shearing machine is a new type of energy-saving mechanical shearing machine. It adopts cycloidal pinwheel reducer to drive, and adopts convenient electric appliance for electric operation, with low noise and convenient operation and maintenance. The structure is reasonable, the shear is automatically reset, and the foot switch device is provided, and the pedal is light and free. Shear quality: the incision is straight, the side line is straight, and there is no burr, which achieves the precision shearing effect.
Power saving, precision cutting, easy to operate, economical and practical, the price is lower than the price of hydraulic shearing machine, but the electric shearing machine has high working efficiency. Before use the electric shearing machine, keep the machine in balance, please always fill the oil, keep the oil cup oily, so as to lubricate and work lightly. Generally used in hardware, electrical appliances, color tile and sheet cutting. Applicable to metal cold sheet, cold cut, commonly used to cut the blank of the sheet edge. The trimming speed is faster than manual cutting.
1. the whole machine body uses the integrally weld structure, ensuring the high strength and good rigidity of the machine.

2. The machine hasn't the clutch and the flywheel. It shears the sheet-metal directly drived by the magnetic brake motor. This reduces the idle time of the motor and saves the energy.

3.Preda Machine's machine blade uses 6Cr2Si material, ensuring the good performance and long performance life.

4. the structure of the machine is simple, easy operation and low consumption.
Model

Max thickness

(mm)

Max width

(mm)

Cutting angle

(°)

Backage range

(mm)

Power (kw)

Dimension L*W*H (mm)

1.5*600

1.5

600

1°30′

350

1.5

1200*950*1100

1.5*1000

1.5

1000

1°30′

350

1.5

1600*950*1100

1.5*1300

1.5

1300

1°30′

350

1.5

1900*950*1100

1.5*1500

1.5

1500

1°30′

350

2.2

2200*1000*1100

2*1000

2

1000

2°14′

400

3

1600*1000*1100

2*1300

2

1300

2°14′

400

3

1900*1000*1100

3*1000

3

1000

2°14′

400

4.5

1600*1100*1200

3*1300

3

1300

2°14′

500

4.5

1900*1100*1200

3*1600

3

1600

2°14′

500

4.5

2200*1100*1200

2*2500

2

2500

2°14′

500

5.5

3300*1100*1200

4*1600

4

1600

2°14′

500

5.5

2200*1100*1200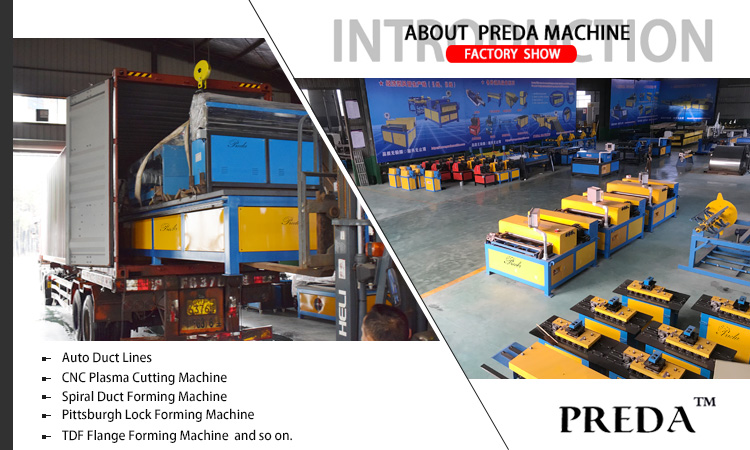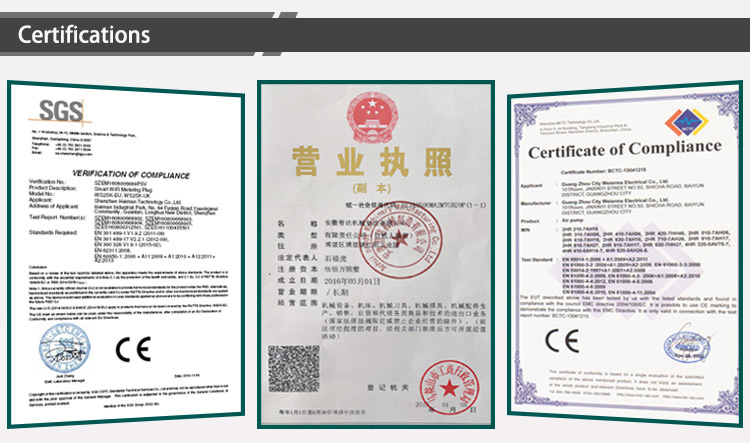 Delivery details
Customers purchase our auto duct lines and we will ship them through containers. The auto duct line 3 and the aut duct line 2 will be transported through the 20' container, and the auto duct line 5 and U-shape auto duct line will be transported through the 40' container. CNC plasma cutting machine will also be transported through the 20' container. All machines transported through the container are inside the container which we will pull the two sides of the machine with thick wire ropes and hooks so that they do not shake during shipping and cause the machine to collide. A certain amount of movable space is reserved between the machine and the machine to ensure that the machine is intact when it reaches the customer's factory.
The packaging of small machines such as the duct TDF flange forming machine, the pittsburgh lock forming machine, and the elbow making machine will be packed in wooden cases. The chassis is welded by channel steel and the bottom is reserved for 10cm for easy loading and unloading. It will be fixed with wooden boards around to avoid collisions during transportation.
FAQ
1. How to get a accurate quotation from Preda Machine?
Provide the machine name you want, the specifications you need and the quantity of machine, we shall quote accordingly!
2. What's the shipping cost from China to your country?
Please kindly tell us your nearest port to your place. We have reliable shipping forwarder to insure cheap, safe, convenient and timely delivery via sea.
3. Payment terms, MOQ, warranty, FOB.
Payment terms: 20% TT paid in advance, the balance of 80% before the shipment.
Minimum order quantity: 1 set of any machine of Preda Machine.
Delivery time : 5days after order confirmation. As a real manufacturer, we normally stock our machine in at least 5-10 sets including auto duct line 5, auto duct line 3, auto duct line 2!
And at least 20 sets each for TDF flange forming machine, Pittsburgh lock former, TDF folding machine, Pneumatic folder and etc...
Shipping terms : FOB, CFR, CIF and etc.. according to your requirements.
Warranty:24 months after our machines arriving at you.

4. What's the package?
Fumigation-free plywood case for LCL and nude package for full container basis such duct production line 5, duct auto line 3, duct line 2...
5. What about commissioning service?
We can offer commissioning service, the buyer need to pay for all the transport, salary, hotel, meals for Preda Machine technicians caused during the service period.
6. What's policy for guarantee and broken parts?
Warranty period of equipment is two years, during which the broken parts and spares caused by quality can be offered free. After guarantee period, all broken parts or easy wearing parts will be charged in a most competitive price ever in the market!