This hydraulic elbow making machine( hydraulic gorelocker) is specially used to process 0.4-1.5mm galvanized sheet to connect joint of round ducts and elbow ducts.

There're two workbenches, one is for folding round sides, another is for connecting joint and locking seam of joint.

Besides, workbenches height is adjustable, which is convenient for the shift of male and female lock forming.

Hydraulic power is used to the rotary of rollers, speed can be adjusted.

Moving of rollers also adopt cylinder drive, which makes work stalble and efficient.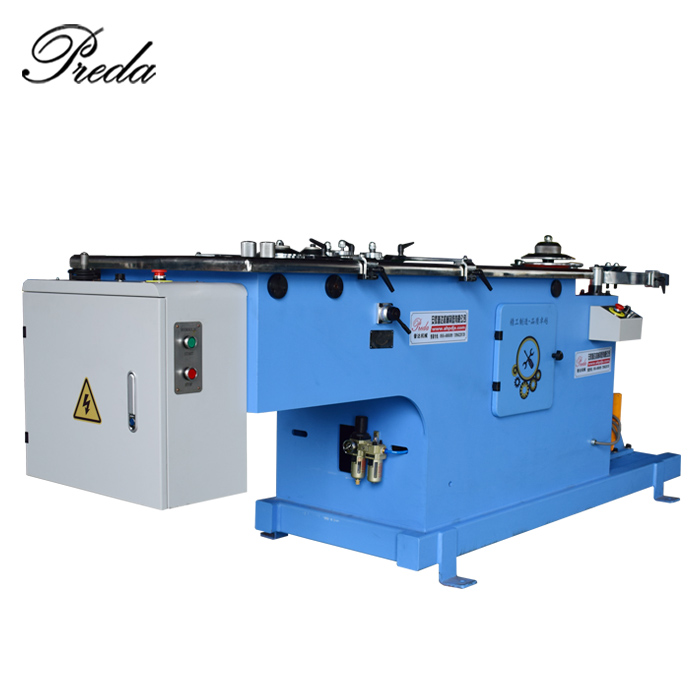 Key words:

round duct machine,

gorelocker,

round duct elbow machine,

elbow making machine,

hydraulic elbow former,

elbow forming machine,

duct corner machine