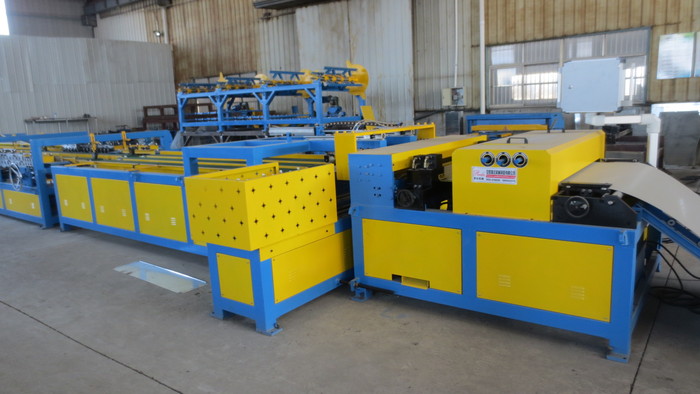 Brief Introduction,

Auto duct line 5 adopts modular Linear design, with several integrated flexible workstations. Total length of the line is about 18mtrs.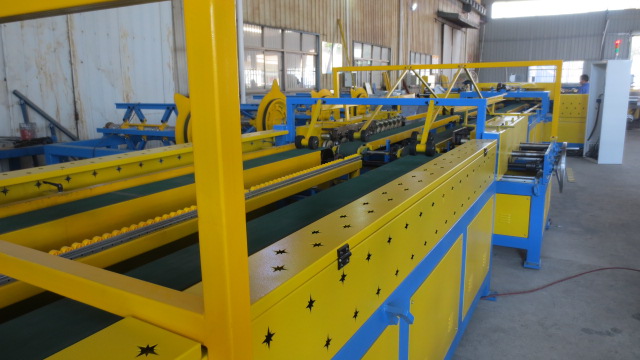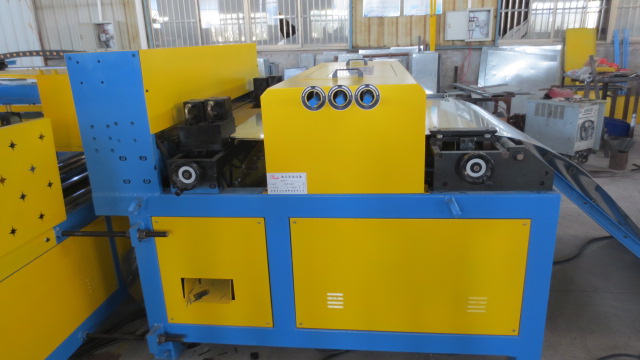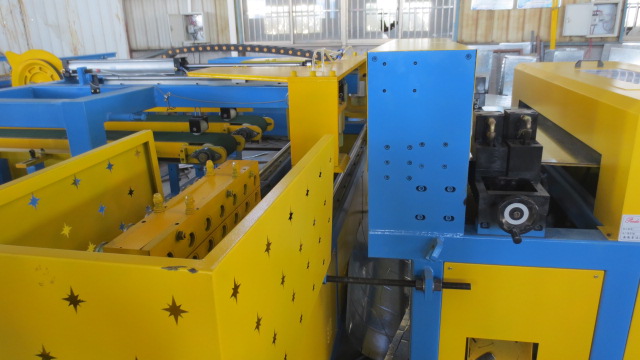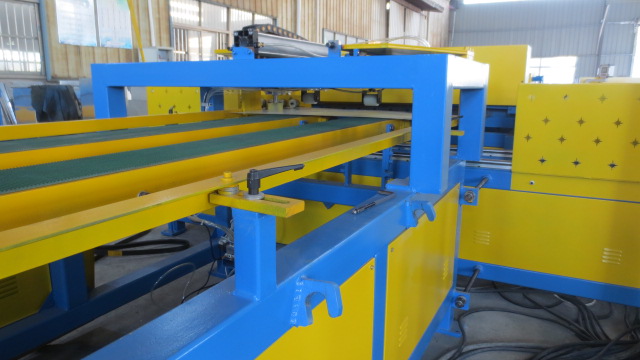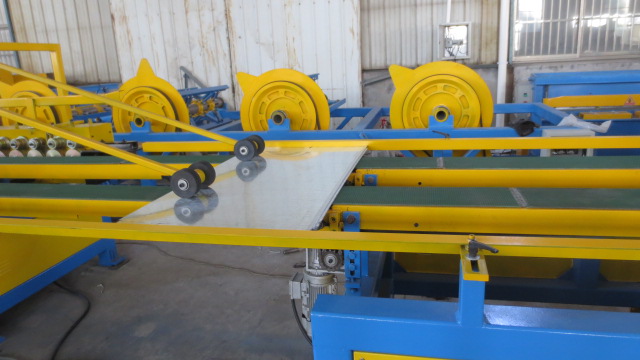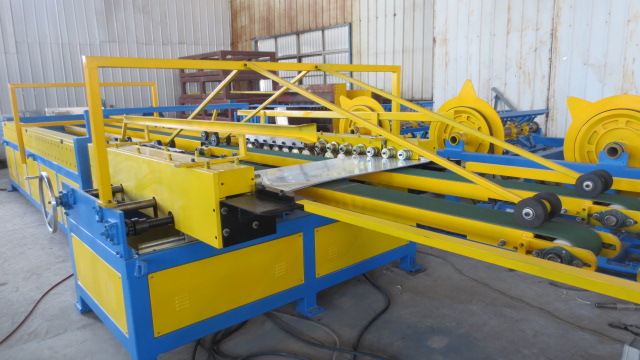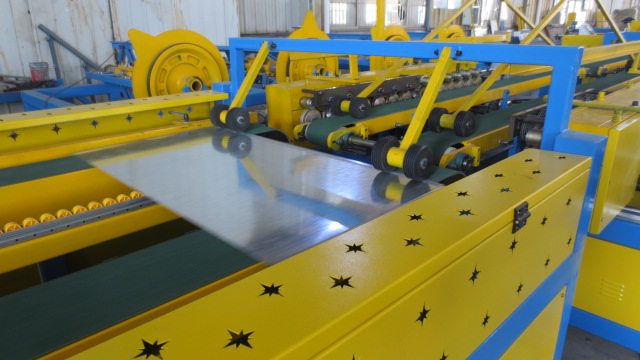 Basic Equipments of automatic duct line 5,
1. Electric uncoiler(two sets) driven by independent frequency controlled motor.
2. Multi-functional machine with capability of levelling,grooving,angle shearing and plate shearing
3. Multi-functional Pittsburgh machine
4. Servo-controlled material transporting table
5. Dual TDF flange forming machine
6. Hydraulic press brake
7. Computer controlling system and softwares specially designed for auto duct line 5.

8. Electric box
Characteristics of auto duct line 5,
1. Optimized linear structure makes the whole line beautiful in appearance and fast in production
2. 11 rollers are equipped for levelling to make sure plate gets even.
3. This machine is a material-saving facility with only less than 20mm wasted plates per roll.
4. Highly advanced servo system controls the whole production line very well so the products produced are perfect in appearance and precise in size.
5. One man is capable to handle the whole line
6. Workpieces counting system to count for one-day and accumulated quantities.
Specification,
Mo

del

Plate


Thickness


(mm)

Max. Plate

Width (mm)

Speed


(mm/min)

Weight


(Kg)

Dimension


(L×W×H, mm)

auto duct line 5


0.5-1.2

1300

16000

7500

18000×3500×1300