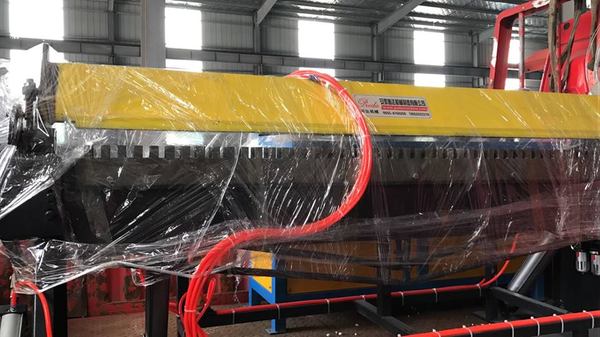 Brief Introduction,

To achieve higher production efficiency and less labor work, pneumatic folding machine is a good alternative,
compared with manual TDF Folding Machine.
The operating principle is to use air cylinder to replace manual power without even using electricity.
Rigid frame with strong steel welded is simple but nice.
Low electricity consuming and ease for operation make it widely used for bending thick steel plate sheet.
Specification,
| | | | | |
| --- | --- | --- | --- | --- |
| Model | Bending Capacity(mm) | Min. Bending Angle(°) | Rated Pressure (Mpa) | Weight (Kg) |
| WSQ-1.5×1020 | 1.5×1020 | 80 | 0.6 | 350 |
| WSQ-1.5×1310 | 1.5×1310 | 80 | 0.6 | 400 |
| WSQ-1.5×1515 | 1.5×1515 | 80 | 0.6 | 450 |
| WSQ-1.0×2000 | 1.0×2000 | 80 | 0.6 | 550 |
| WSQ-0.8×2525 | 0.8×2525 | 80 | 0.6 | 600 |