Four Series of HVAC duct machines by Preda Machine
Automatic rectangular auto duct line series
Auto duct line 5 U shape Auto duct line 3 Auto duct line 2

Preda Machine manuafctures automatic duct line in different functiong sections.
Our regular duct lines include: ‍Auto duct line 5 U shape, Auto duct line 5, Auto duct line 4,

‍Auto duct line 3, Auto duct line 2, Cut to length line and etc.

This duct lines have differect sections for functions line leveling, beading, shearing, notching, folding and etc.

Rectangular duct machines series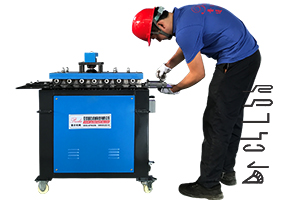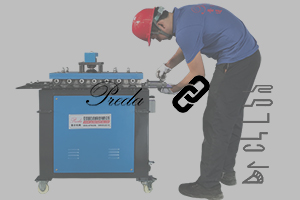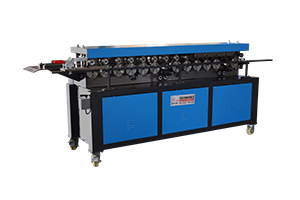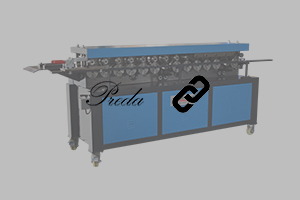 Pittsburgh lockformer TDF flange forming machine Pittsburgh seam locker

To cost efficiently produce rectangular ducts or cooperate with duct lines,
we still need many duct machines for the duct forming works!
In this series, we manufacture Duplex TDF Flange Forming Machine, TDF Flange Former, Pittsburgh Lock Former, Decoiler, TDF Folding Machine, Pnuematic TDF Folding Machine, Duct beading Machine, Slitting Machine, Electric Shearing Machine, Pittsburgh seam closer‍, Auto Pittsburhh seam locker, Corner Matics, Hydraulic Guillotine, Hydraulic Press Brake and etc...

Spiral Tubeformer & Oval-flat Tubefomer
Mould type spiral tubeformer PD1620 Hydraulic gorelocker Hydraulic flat oval duct machine

For spiral tubeformer, we have Mould type spiral tubeformer PD1500,

Band type spiral tubeformer, Oval-flat machine.
They have their own great advange in forming spiral and oval ducts.

Round duct machines series
Elbow making machine gorelocker Round duct Pittsburgh seaming machine Plasma cutting machine PC-1540

To make round duct machines, we need not only spiral tuebformer, but also need machines like Gorelocker( or Elbow making machine), Electric Rotary Beading machine, Punching machine, Electric plate rolling machine, Angle iron rolling machine, Plasma cutting machine and etc.